Octo Skull Issue #1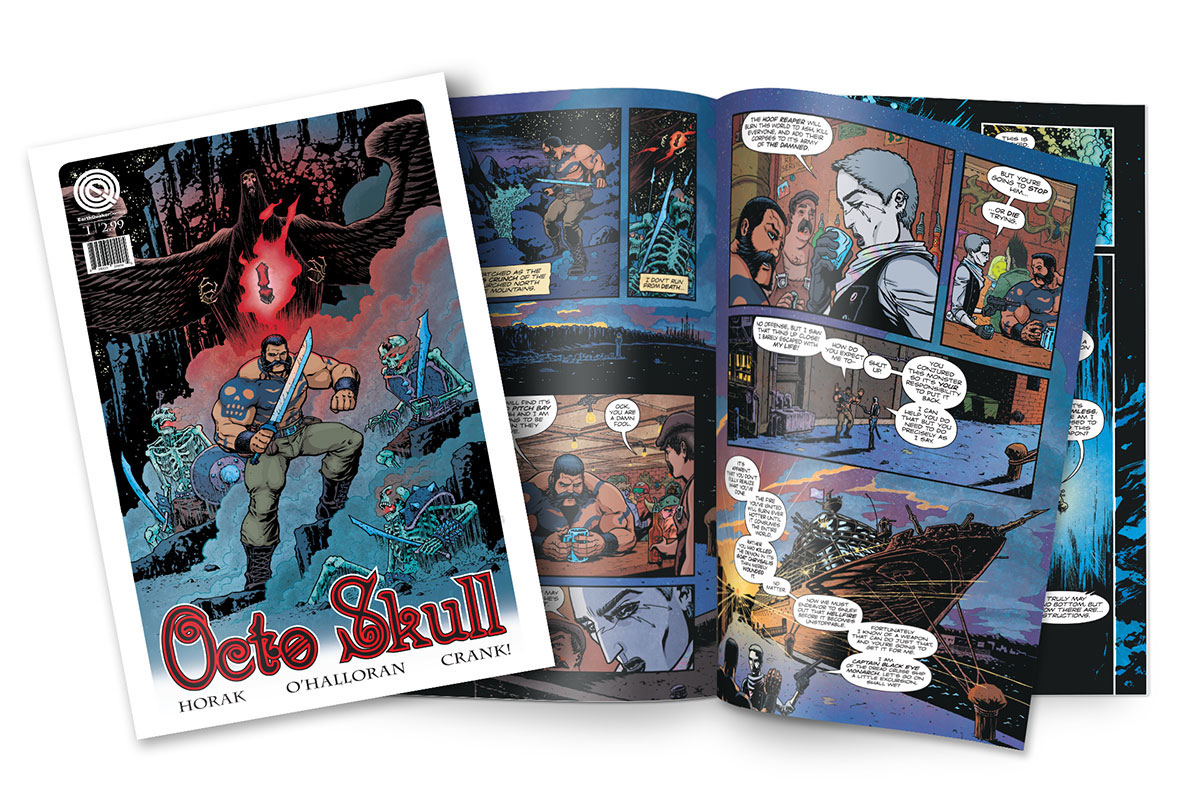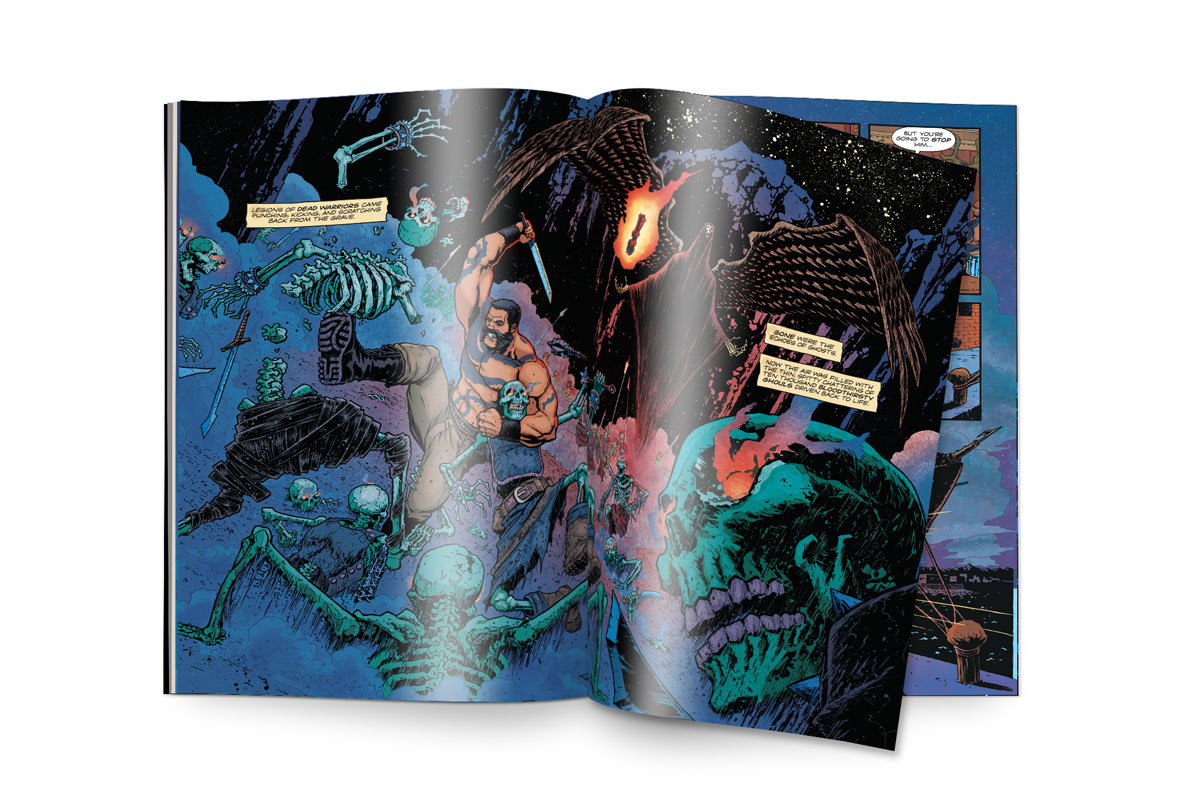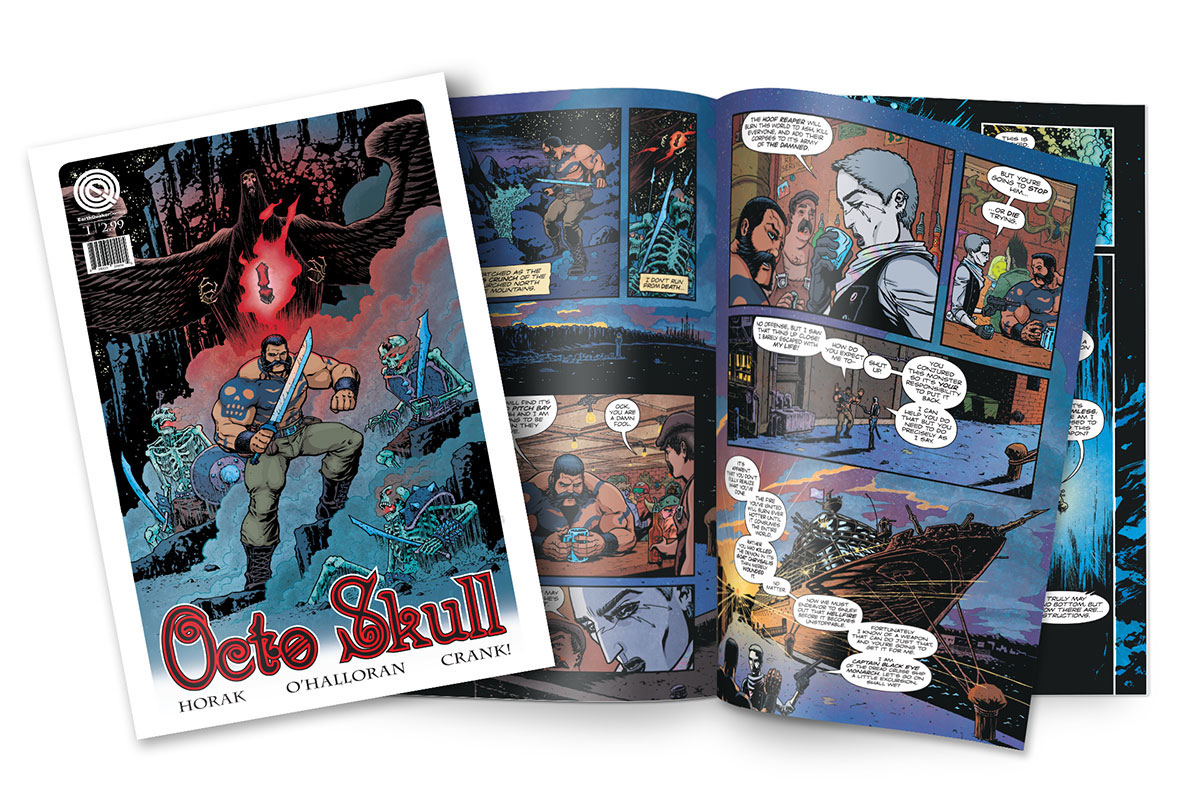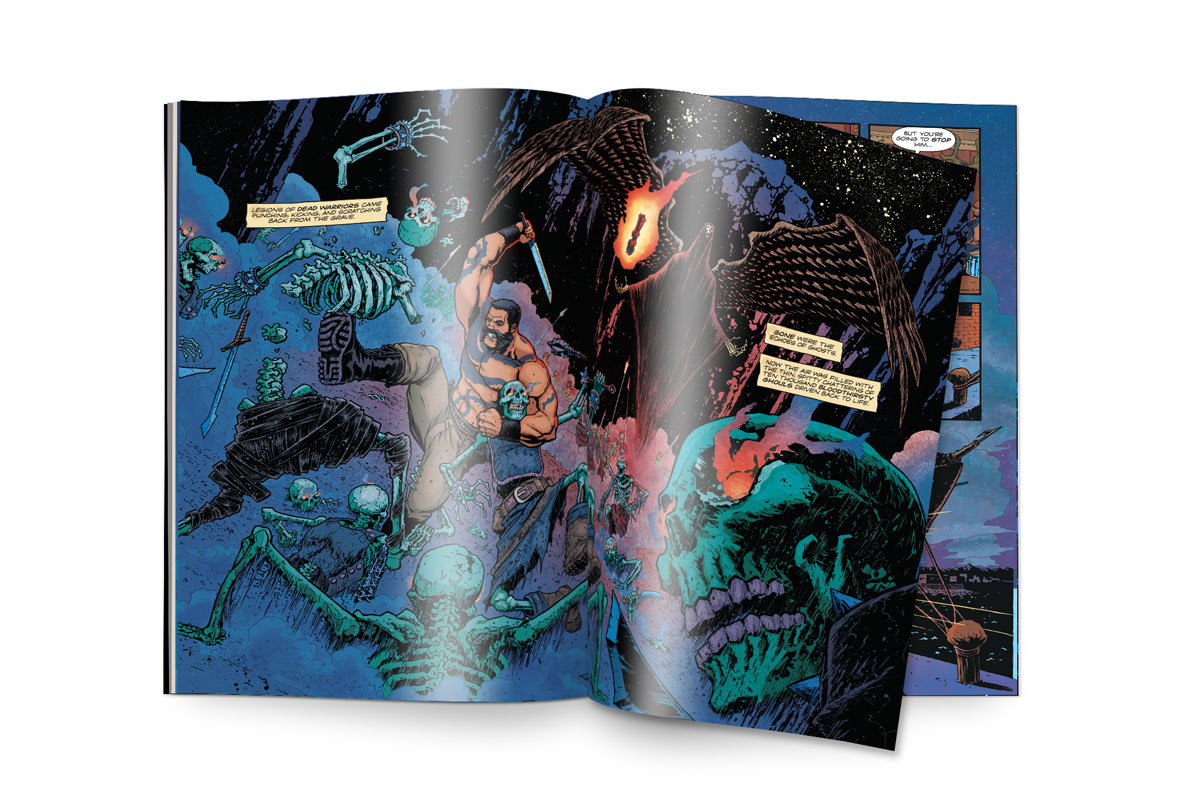 Octo Skull Issue #1
Octo Skull is an epic fantasy adventure set in a magical and unforgiving universe with characters and locations inspired byEarthQuaker Devices' colorful and inventive line of musical effects pedals. Legendary barbarian warrior Octo Skull is on a quest through the haunted Ghost Echo canyon to the murky Depths to defend the world from demonic invasion at the hands of the merciless Hoof Reaper.
Art & Story: Matt Horak
Colors: Chris O'Halloran
Letters: Crank!
28 page full color comic with bonus art by A. Shay Hahn, Rubus, and Benjamin Dewey. Each comic comes in its own mailer.